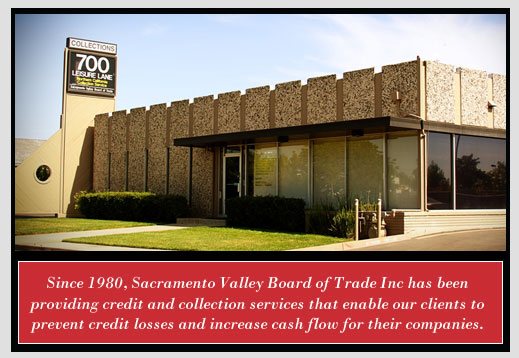 Formed by its parent company NORTHERN CALIFORNIA COLLECTION SERVICE INC to serve the wholesale food and beverage industry, the company has expanded and now offers credit and collection services to a variety of industries, including media.
The SVBT hosts monthly meetings for credit granters to discuss mutual customers, credit and collection strategies, and other areas of common interest. Confidential written reports are prepared from current accounts receivable information provided by SVBT members and distributed to all members that include customer balances, credit terms, past due, and returned check information.
Membership in SVBT provides reliable up-to-date credit data to credit granters that is available nowhere else. This information can prevent losses that make our modest membership fee an undisputed bargain.